Sergi López
Day 01-07-2020 after Christmas I signed up with Stefy Masfit, in order to lose weight, at that time I weighed 115 kilos, and with her help I came down to 86 kilos, I have to say that doing a diet It costs a lot, but the diets that Stefy does are very bearable and it is really very easy to lose weight. She is a great professional, any doubt you have is solved at the moment. Now apart from being my dietitian, she is my friend and psychologist. I can only thank stefy for having been able to give this great change to my physique and my life in general. To everyone who wants to give a change in her physique I recommend that you go to stefy that what seems impossible makes it easy.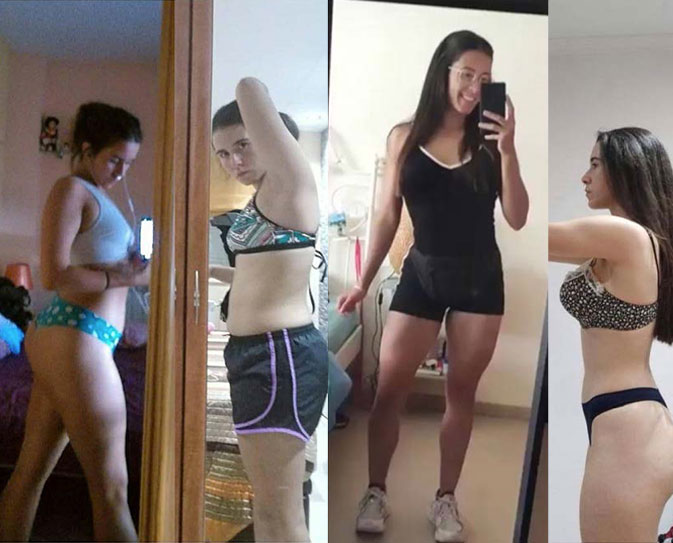 Nerea Medina
My name is Nerea, I am 21 years old and I have been with Stefy since I was 19. She is a professional from head to toe, and a 10 as a person. My experience with her has been the best. She came for a recommendation and I stayed because of her way of working and looking after the health of her clients. My relationship with food before knowing it was a constant love-hate and I knew I had to change it, I looked for help, and I was lucky enough to find it, because not only does it structure a diet and a routine, but it teaches you to eat and have a good relationship with food. She taught me that the important thing is not the kg, but rather the body composition (something new for me) and that eating more was not synonymous with gaining weight, just as eating less was not synonymous with losing weight. I am super grateful not only for the attention received over the years, but also for everything she has taught me and she teaches me today. Because she puts the mental and physical health of each of her clients first and guides them in all of her personal goals. She gives a personal and unique attention (something that we should value a lot if
We are looking for a nutritionist. Without a doubt, if you are looking for a good nutritionist, THIS IS YOUR SITE.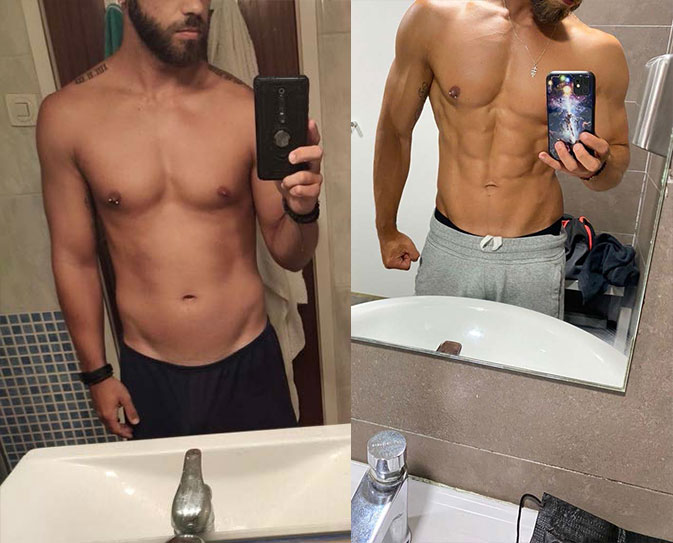 Alex
Well I'm here to contribute my grain of sand. We agree that success comes as a result of perseverance, perseverance, effort and dedication, among other factors. But I am going to go a little further, in my opinion, it is very important and I would say that the student coach connection is key, it is very easy to capture four exercises and a diet, anyone can do that. In my personal case with Stefy, from minute one everything was very simple, it flowed naturally. He adapts to the food tastes of his clientele, their work schedules, family situations and a long etcetera.
My best version came hand in hand with him and I hope we continue to improve year after year. So, having said that, to whoever may be reading this little review, to say that I totally recommend your services. A big hug!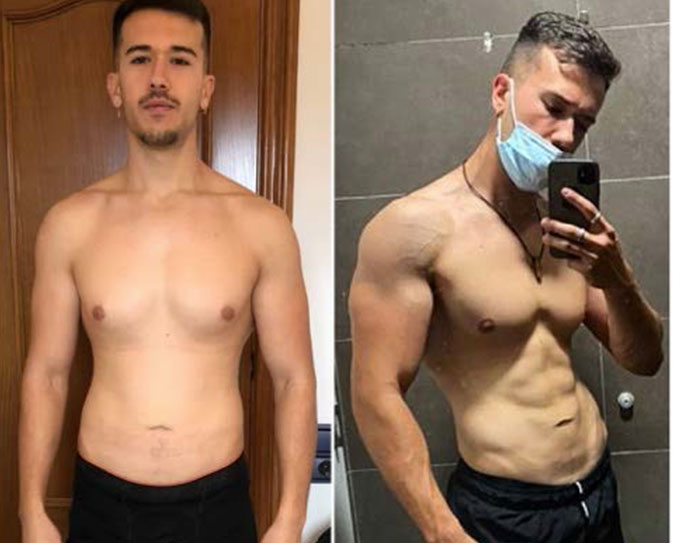 Rubén Crespo
What I value most is the involvement of Stefy and the team with me, the personalized attention, both in diet and exercise routine. And the degree of confidence increases review after review, not only with her, but also with yourself. Above all, what I like the most is that it not only guides you and helps you reach your goal, but you also learn during the evolution process.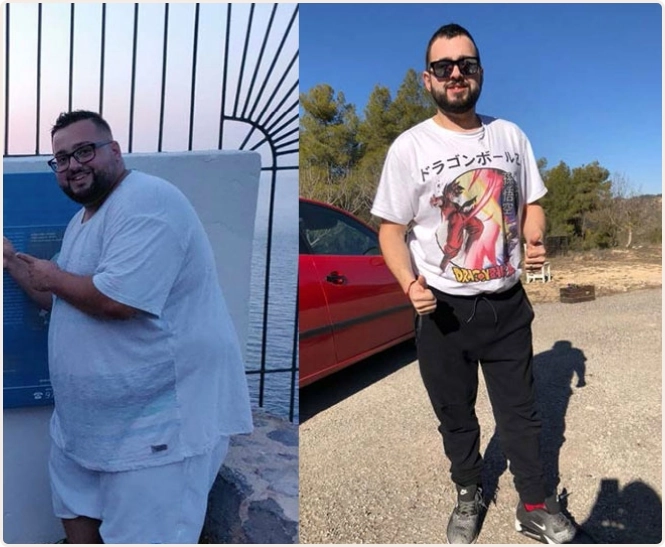 Toni Hita
Hi guys, I'm Toni and this is my experience. I started on September 1, 2020, weighing 133'4KG, I met Stefy through some friends who had been there for a while and had been amazed at the change she had managed to make them, and I asked myself, and why I didn't ? Well look, thanks to her (who is very patient with me) I have managed to lose 50 Kg. I am super happy to have met this fantastic person. Good person, pleasant, close, she cares about her clients / her friends, a psychologist too, but above all a great PROFESSIONAL.
Thanks Stefy together we will achieve it.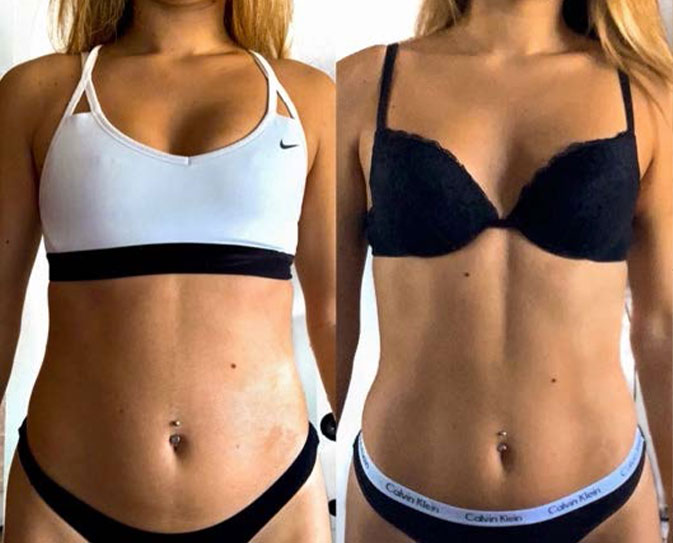 Judit
I've been with Stefy for 2 years and I couldn't be happier. When I started with her she clarified many doubts and removed many fears, we started with a definition stage to reduce the percentage of fat, and when she considered we were at an optimal point, we started with my volume stage, and here we continue, building muscle . With her I have learned to enjoy and eat to nourish myself, and not because of anxiety. Apart from being a good professional, she is also an amazing person.
Merche
Unbeatable!
Great professional and great person! Since I've been with her I've had a significant change physically and psychologically, it has made me lose my fear of eating and training is not an obligation but something satisfying, you see your progress and with her charisma she helps you to remain constant and motivated, always adjusting to what I want as a goal. Of course it is a positive experience and there is still a long way to go, but if it is with her it will be very pleasant, I will always recommend her as I am doing.
Maite
I have been with Stefi since May 2021, and really, I am very happy. I have recommended it to friends and family because, for the first time, I am on a diet where I am not hungry and I am not tired. It has also motivated me a lot to exercise, and I feel much happier and more active. I am very excited to see my photos with the change, and although I am not yet at my ideal weight, I am on the way, and I will soon achieve it.
Andrea Meneses
A little over a year ago I started with stefy and I couldn't be happier. I had always done bodybuilding on my own, but there was a time when I was very unmotivated and felt stuck and that's when I started with it. Since then I got the motivation I needed again and started to see great physical progress to this day. Thanks to her way of working, she makes the diet very bearable and the training sessions are not monotonous at all. Both her personal treatment and her professionalism is 10.
Mireia
I went to Stefy because I had started training for triathlons 2 years ago. In my beginnings I had many digestive problems, especially before and during competitions, since most gels, bars, supplements, did not suit me very well and I had swelling and poor digestion, therefore I could not perform and enjoy the competitions that I did. , since I was always afraid. Besides, my nutrition in daily training had deficiencies, especially in the intake of carbohydrates. So I decided to invest, apart from my coach, in also a nutritionist so that she could control my intake and could help me to improve my competitive performance. Thanks to Stefy, not only have I improved my training performance (goodbye birds, every workout I do I have enough energy to complete it, goodbye stomach swelling and poor digestion, etc.), but we have also discovered what foods are good for me in the competition and thus be able to finish victorious in the competitions. In short, thanks to Stefy:
- I am learning to know my body and what foods are beneficial for me to continue training and competing.
- I'm learning how to take the supplements correctly when they are needed and knowing why I need them at different stages of training volume during the year.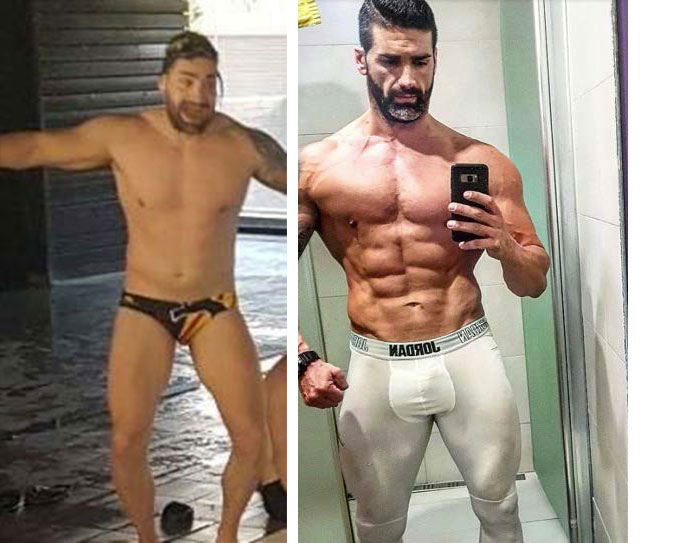 Jaime Pastor
I have been with Stefy for more than 3 years and the truth is that I could not be happier with what we have achieved. I had already tried several times to do diets and every time I ended up tired of them. One day I walked past the store and saw that the person who attended was a girl and inside I thought, maybe there is a boy who is the one who deals with diets and training. Nothing could be further from the truth, Stefy is the owner and lady of the business and I was right about hiring her. The diets that she does have all the adherence in the world, that is very difficult and can only be achieved with constant client / advisor feedback. She is very concerned that you do not get tired of the nutritional plan and she is very close. She is not the typical person who makes a copy and paste of diets, whether definition or volume. With her I have achieved all my goals. In the training section she is more of the same, she adapts them to you and not the other way around, she makes you get the best out of each routine and it shows. I recommend that you try her leg workouts... They make you go to direct space, hahahaha! And to finish, the best of all is that she is a wonderful person who listens to you and you can tell that she cares about you and loves her work. Let's go for more not Stefy?
Willy Heredia
Amazing experience with Stefy! , both nutrition and training advice are totally adapted to your needs, more than happy and satisfied because you have helped me improve myself, I have been able to reach my goals, since I never thought I could see myself like this, without a doubt a more than exemplary professional.
Elizabeth Aguilera