Back to news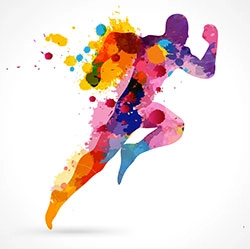 Online training
If you need something more detailed, concrete plans that guide you on what exactly you should do in the next few months to start improving your body and your health, I recommend you take a look at the programs.
From beginners to accomplished athletes, all of my fitness programs and diets are tailored to your metabolism, training capacity, and time availability.
After the pandemic: health at the center of my support
Health has become a priority since the appearance of the corona virus. 50% of consumers are taking better care of their well-being from 2021. 82% of people exercise regularly or plan to exercise; 75% of people go to a gym. But the mistrust of seeing the pandemic increase pushes people to take precautions and the prospect of being able to practice it in a digital way is reassuring.
Oportunidad 1: Establece un programa en línea e ir al gimnasio
Opportunity 1: Set up an online schedule and hit the gym
Opportunity 2: Design the program completely online
In this solution the follow-up is total:
De principio a fin estamos en contacto para hacer puntos regulares, verificar las etapas de progreso, todo se revisa con soporte en WhatsApp. 
To discover all the fitness programs, click on this link
Your practice have great power over your results and stefymasfit will help you improve them